It was a typical day for six-year-old Sheldon Geerts.
He remembers playing in the school yard.
The first few snowflakes of the year hanging in the air.
He and his friends were kicking a tennis ball against the wall.
It was his turn. He missed. Slipped.
And things went black.
As black as the ice that took him off his feet and down to the asphalt, where a hard blow to the back of the head left him slipping in and out of consciousness.
His friends standing stunned and shaken as the ambulance left the school-yard.
"We didn't really know a lot about concussions at first," Anita Geerts said, sitting in her kitchen near Dorchester, Ontario, with her husband, Brian, and Sheldon, now 10. "I was just worried and focused on how he was. When I got to the hospital, he looked fine, so I was relieved."
That changed when Sheldon's headaches showed up two days later. A trip to their family doctor set a referral to the Fowler Kennedy Sports Medicine Clinic at Western in motion, as well as "return to learn" and "return to play" concussion protocols.
Our team of collaborative researchers study every aspect of sports-related concussion, from diagnosis to treatment and long-term effects. No other institution in Canada or around the world unites such a broad array of clinical, neuroscience, sports medicine and engineering experts under a single "roof," to tackle the problem of sports-related concussion.
Sheldon remembers his Mom, driving home, listing off the rules.
"She said, 'You'll have to be home from school for a bit, and you can't go on your iPad, you can't run around, you can't read a book, you can't do anything but sleep.'"
"Later on, I could watch TV, for 10 minutes at a time," Sheldon said. "But one of the hardest parts was thinking, 'what can I do?' I'd think of something and ask my Mom, 'Can I play this? How about this?' And she'd say, 'No, you can't do that'. I'd ask, all day, just trying to figure out stuff I could do."
A week later, he returned to school, catching up on work at recess in the office, and making the best of not being able to take part in gym or run around outside with his friends.
After a month, he was cleared to 'return to play', and for him, that meant hockey - a sport he loves, and has played, since he was three.
"That was almost a relief," Anita said, "because at least when he was playing hockey he was focused. I felt he was more susceptible to hurting himself when he was not playing because he had all this energy, and he was not focused. When he'd watch his team play, I was afraid he'd hit his head just by the way he'd try to sit on the seats."
"So, I won't say hockey made me nervous, as much as just everything makes you nervous. I think there's not really a big difference between it, and playing mini-sticks, like he was the other night at a family function, when he wiped out, smashed his elbow and his head was about an inch away from banging the concrete," she said. "But, when you're a kid …"
Things happen. And they did.
Just months after his first concussion, Sheldon hit his head. Again.
Playing soccer at school on dewy grass, he fell back and hit his head on the cement edging the field.
This time, he remained conscious, and "just kept on playing," he said. "But I told my Mom, 'I hit my head pretty hard.'"
It was back to the doctor, and "back at square one, following protocol," Anita said, "and I think the second time, it took him longer to feel better because it was within a year of his first concussion."
"After that," Sheldon recalled, "loud noises really hurt my head."
"I remember the loud warm-up music in the hockey dressing room" Brian said, "and having to turn it down because it would just send him off."
That sensitivity to noise persisted, as did trouble sleeping at night, and as the months went on, it began to take its toll.
"Our experience with concussion has not been, you hit your head, you get knocked out and that's when it hits you," Anita said. "For me, personally, it hit harder as time went on, post-concussion, watching him struggle."
That struggle started "a little in grade three," she said, "when the work got a little bit harder. Looking back, I think a lot of it had to do with his concussion—the distractions, the noise, making it hard for him to just focus on things like math."
By grade four, things became worse.
"It was a tough year," Brian said. "Lots of meltdowns from noises in class, from not being able to concentrate. It just overwhelmed him. He'd pull himself out of class, go walk the halls and sometimes just go to the office and do his work where it was quieter. He's a smart kid, so when the other kids were getting it and he wasn't, it was very emotional for him."
These difficulties prolonged his return to hockey.
"He would play for a bit, then be off for two to three more weeks if we noticed he was sort of sliding a bit," Brian said. "When he was at hockey, he'd seem fine, but it was hard to know because with things at school, it would seem things weren't at 100 per cent, so we'd pull him out. But how do you really know when is the right time?"
That's a big question, and one of many that a group of Western University scientists are tackling together to solve the mysteries that remain around concussion.
"We do need a better way to diagnose concussions and also to identify when people are actually ready to return to play and return to learn," said Jeffrey Holmes, PhD, a professor in the School of Occupational Therapy in the Faculty of Health Sciences, and one of the members of the concussion research team.
"Right now, we are using a clinical diagnosis that entails the individual providing a subjective self-report of when their symptoms subside as a means for determining when they are cleared to play. But most recently, our team has undertaken research that has shown that even after players have been cleared to play, structural changes may still be present."
Sheldon's story is important, Holmes added, "because it illustrates perfectly how concussions can happen to anyone, anywhere, not just on the rink or field. Here's a kid that plays hockey, but that's not where his concussions happened. It can be about doing something as simple as kicking a ball around the playground or slipping on some ice."
Holmes said Sheldon's difficulty concentrating and the resulting anxiety some three years later could "definitely" be related to his earlier injuries.
"It's unclear what exactly comes in to play with post-concussion syndrome, but it's my understanding that it's believed to be both the physiological effects of the brain trauma caused by the concussion itself, and also the emotional reactions to those effects."
In addition to the number of cognitive deficits, including difficulty thinking clearly and difficulty concentrating, Holmes noted there are the physical symptoms that can persist as well, including headaches, nausea, balance and vision difficulties, as well as a sensitivity to light and noise.
Concussions can happen to anyone, anywhere, not just on the rink or field.
"So, for a child in grade three or four," Holmes said, "there's lots of kids on the playground running around, loud bells ringing at recess, bright institutional lighting in classrooms, and even SMART boards that could have potentially been too much for Sheldon."
Sheldon's anxiety over not keeping up with his friends, aligns with what Holmes has heard adolescents describe when sharing their lived experiences with concussion or persistent post-concussion syndrome.
"They tell us life stands still for them, while it moves on for their friends. If their symptoms really affect their grades, they risk losing their cohort of friends who graduate and move on without them."
"As an occupational therapist, I'm interested in having people remain engaged in the activities they both want and need to do. It's a part of their identity."
"For Sheldon," he observed, "it seemed being a hockey player was an important part of how he identified himself. However, even when he didn't play, trying to remain engaged with his team mates by joining them in the locker room for pre-game activities proved to be challenging. There was the loud music in the dressing room being played to pump the kids up and the lights and the noise of everybody talking. That level of stimulation could potentially be too much for him to handle in light of the hypersensitivities he was experiencing, and could exacerbate some of the symptoms of a concussion, making it more challenging for him to do the things that he wants to be a part of."
"How does that impact him as a young boy, growing up," Holmes continued, "losing the ability to hang out with his buddies on the hockey team, and potentially lose out on the chance to engage in different activities in the school yard? If he can't participate in gym, and if he can't be kicking the soccer ball around the yard at recess, where does that place him in terms of his social development?"

There have been times since that first fateful day on the school yard four years ago, when Sheldon seemed like he was still on thin ice
"I remember wondering, 'Is he going to come out of this? Is he going to be okay, emotionally?' Anita said.
"But now, he's doing really well. I feel we are finally coming out of it, but it's been through trial and error." Working with a tutor in a quiet space, one-on-one, has helped him get back on track with math, and soft tissue massage has helped relieve his headaches and anxiety.
He's back playing hockey regularly, with the whole family mindful that another concussion could knock him out of the sport he loves.
"They say 'the third is the worst', right?" Brian said. "Not that we need to remind him-he knows, because we've talked about it, so he's extra cautious."
"You don't know it, 'til you've lived it," Brian said, "Until you've actually lived with a concussion or watched someone live with it, you don't understand it."
---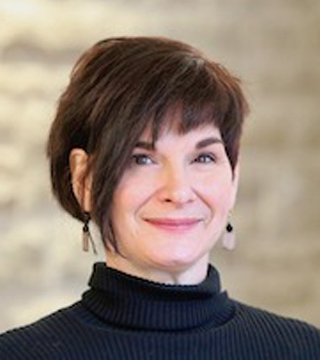 "On thin ice" written by Keri Ferguson
Writer (Alumni & Development Communications)